Benefits of Oatmeal Bath For Babies & Grown Ups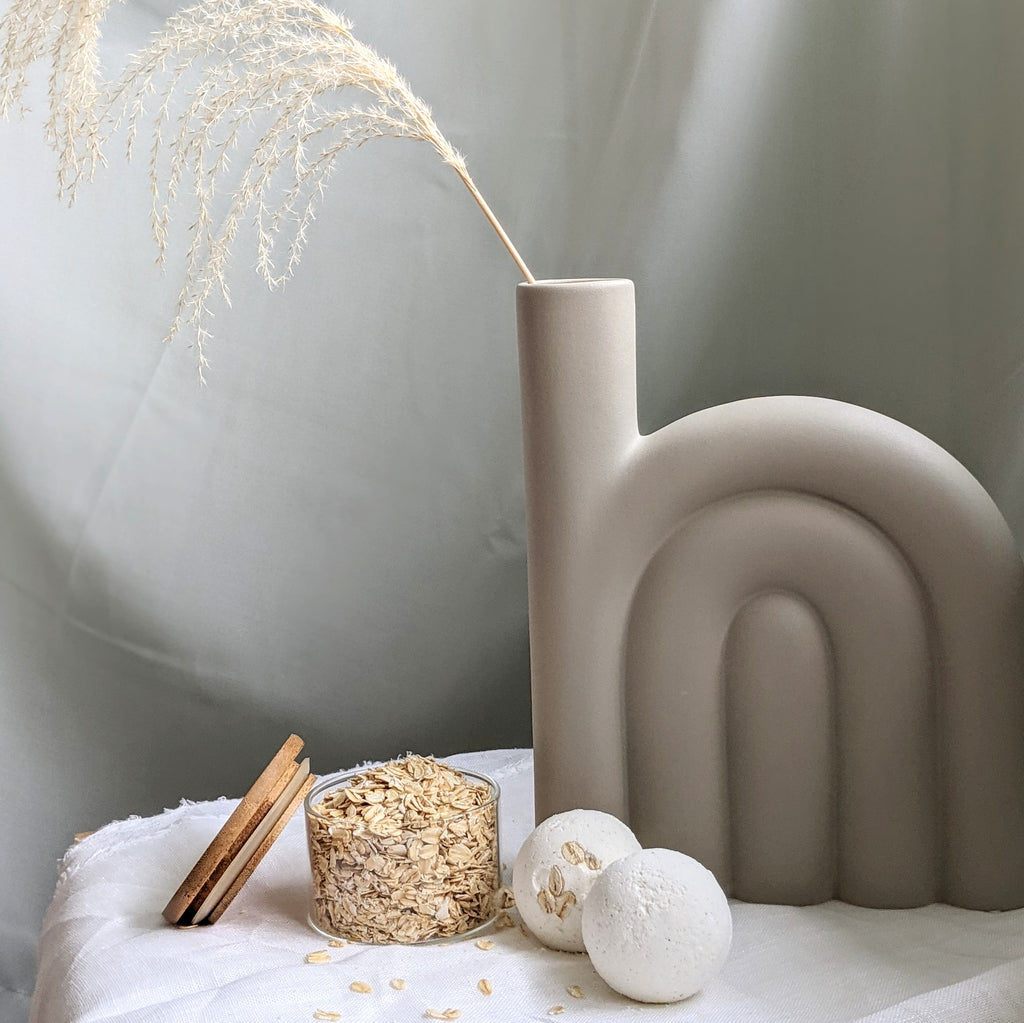 Do you know that oatmeal isn't just a great nutritional breakfast, it also has amazing benefits to you and your baby's skin! 🌾
Oatmeal is an age-old natural remedy to soothe inflamed skin, allergies, and rashes. Oatmeal have both anti-inflammatory and antioxidants properties due to the presence of compounds such as Vitamin E, ferulic acid, and avenanthramides. These compounds help reduce redness, smoothe and improve skin conditions such as rash/general irritation, eczema, dry skin, diaper rash, sun burn, etc. The U.S. Food and Drug Administration (FDA) has listed oatmeal baths as safe and effective treatments.
In addition to these compounds, oatmeal contains starches and beta-glucan. These are naturally present in oats. It helps to form a protective barrier over your skin, and that barrier helps hold in moisture. It also contains water-binding polysaccharides, which are a form of sugar, as well as compounds called hydrocolloids. These compounds create a protective barrier to keep the skin from losing excess water. By soaking in an oatmeal bath, it keeps the skin hydrated and moisturized.
While a soothing oatmeal bath is a great option for soothing and healing the skin of your little one, it is also perfect for simply pampering your grown-up skin when you're in the mood.
Gentle Me mini bath bomb is made from all-natural ingredients with no chemicals added, non-toxic, organic as best as we can, gluten free & handmade with love. They are not only safe, natural & great for delicate baby's skin, but for grown up too! Drop 1 in a mini tub for kids, 2 or 3 for a standard bath tub or even a warm foot bath. 🛁
❤️ www.babyluxe.sg