Private Art Jamming & Play Date Studio for Kids in Singapore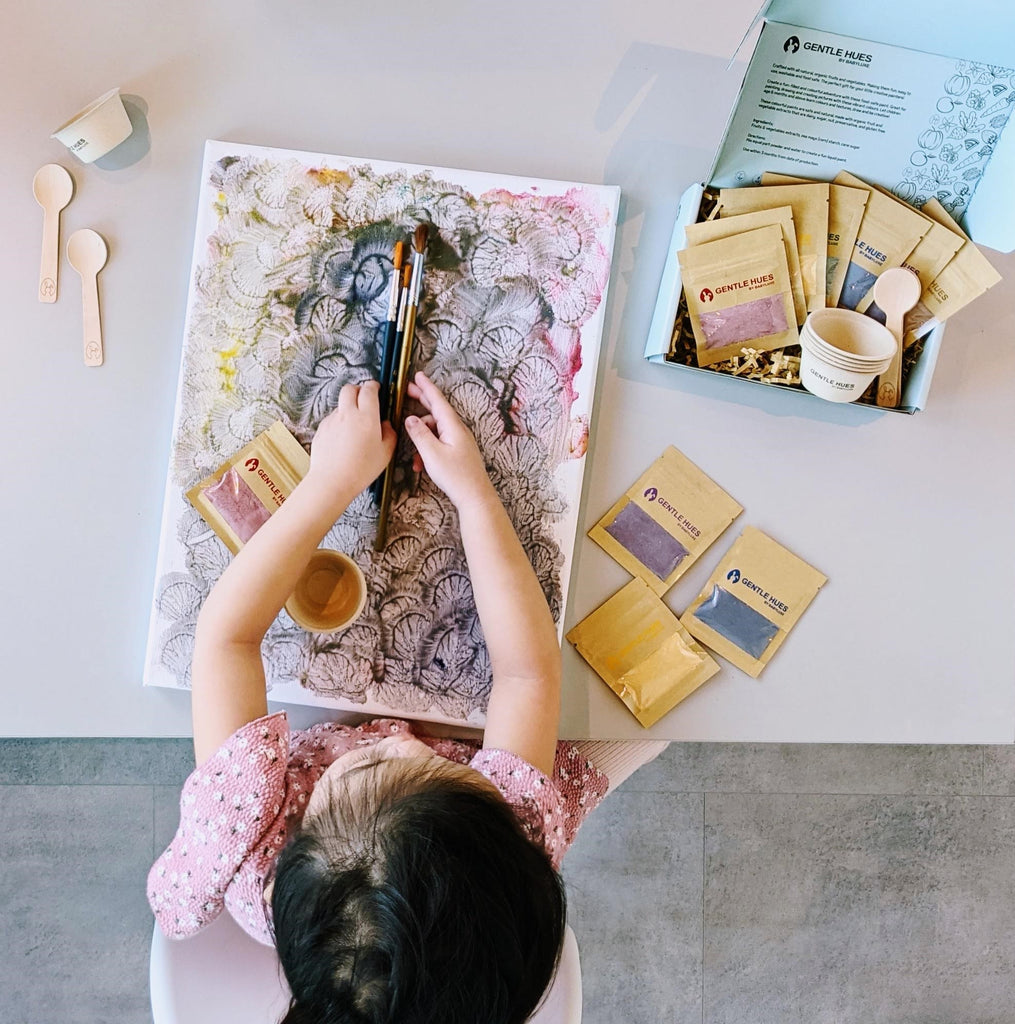 Let your little ones find their creativity through painting & crafts with Gentle Hues Eco Kids Paint. Our emphasis is on having fun, learning some art skills and trying new things. Join us on a journey to explore the different facets of art with watercolour and acrylic paint classes, with time to play in our ball pit play area as they develop physical, social and intellectual skills.
Our art jam session will be guided by experienced pre-school teacher. Our program changes every term, and classes are designed to enhance children's natural abilities to see elements such as line, shape, colour and composition. All paint used in the class are non-toxic and made with all-natural ingredients, safe even if young kids put it in their mouth.
For infants & kids between 1 to 5 years old. Parental guidance required for kids below 3 years old.
Open for bookings via DM @ Mobile: 9296 6870
Location: Babyluxe showroom
Price: $60
Duration : 1 hour
What To Bring: Nothing - all will be supplied
Minimum 3 kids for the workshop to go ahead.
Participant Cancellations: Receive a full refund up to one month in advance of the class, and a 50% refund up to two weeks in advance. No refunds are available within the two week window.