Why is it important to avoid chemicals found in children's bath products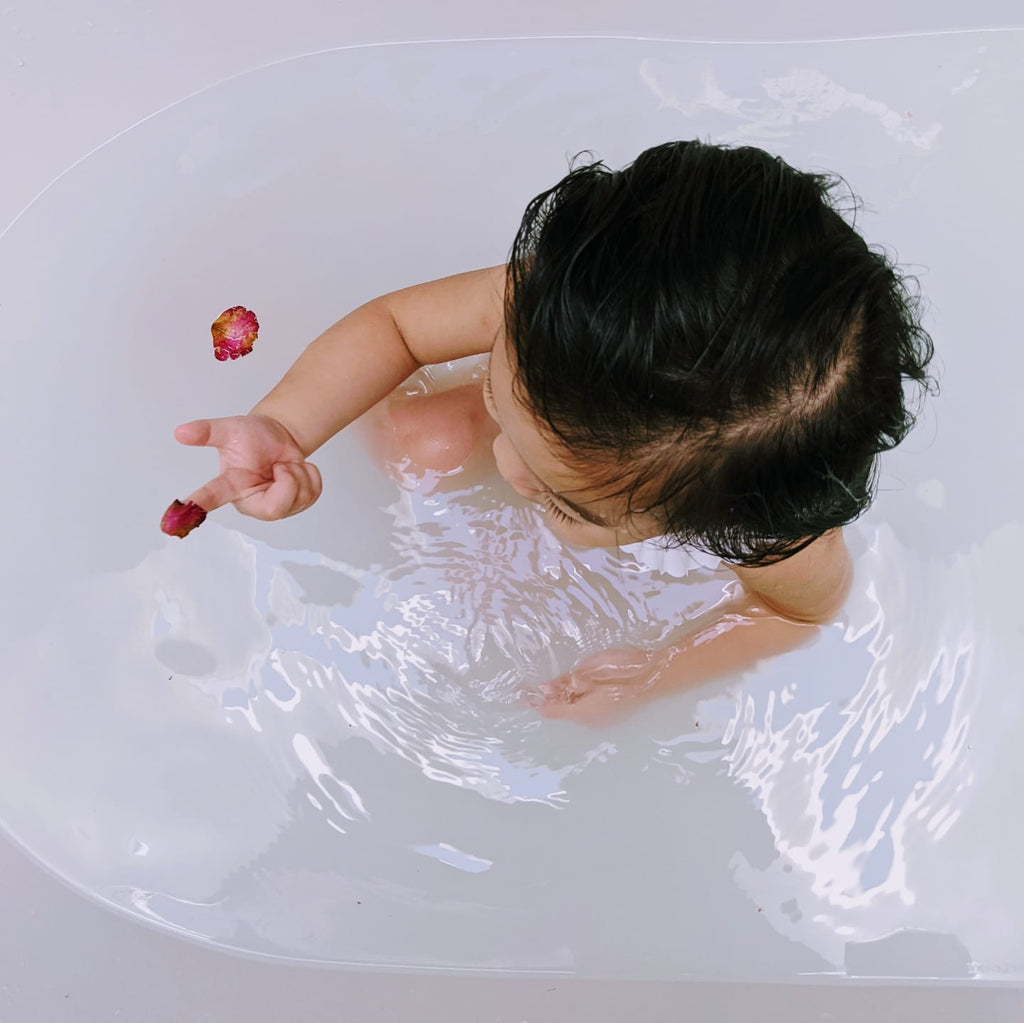 There are more than 2500 chemicals / material found in children's products that poses risk or health issues. It is found that baby bath products are commonly contaminated with formaldehyde or 1,4-dioxane. Formaldehyde is a preservative used in water-based products that helps to inhibit the growth of mold. However, it is a known carcinogen and is linked to allergy-like reactions, respiratory problems, headache and nausea. 1,4-dioxane is a by-product of the detergent sodium laureth sulfate (SLES) , a common ingredient in many soaps and shampoos. This chemical can irritate the eyes, nose, throat, and skin and long-term exposure causes cancer.
Gentle Me bath products, oatmeal bath bombs and bath soaks are completely made from natural, nourishing and food grade ingredients with no chemical added. By eliminating all chemicals in out bath products, we avoid any contamination of harmful chemicals/materials that may pose risk or health issues to your baby. Giving you a peace of mind and a little more time to enjoy a hot bath with your little ones !