Finger Painting For Babies from Age 0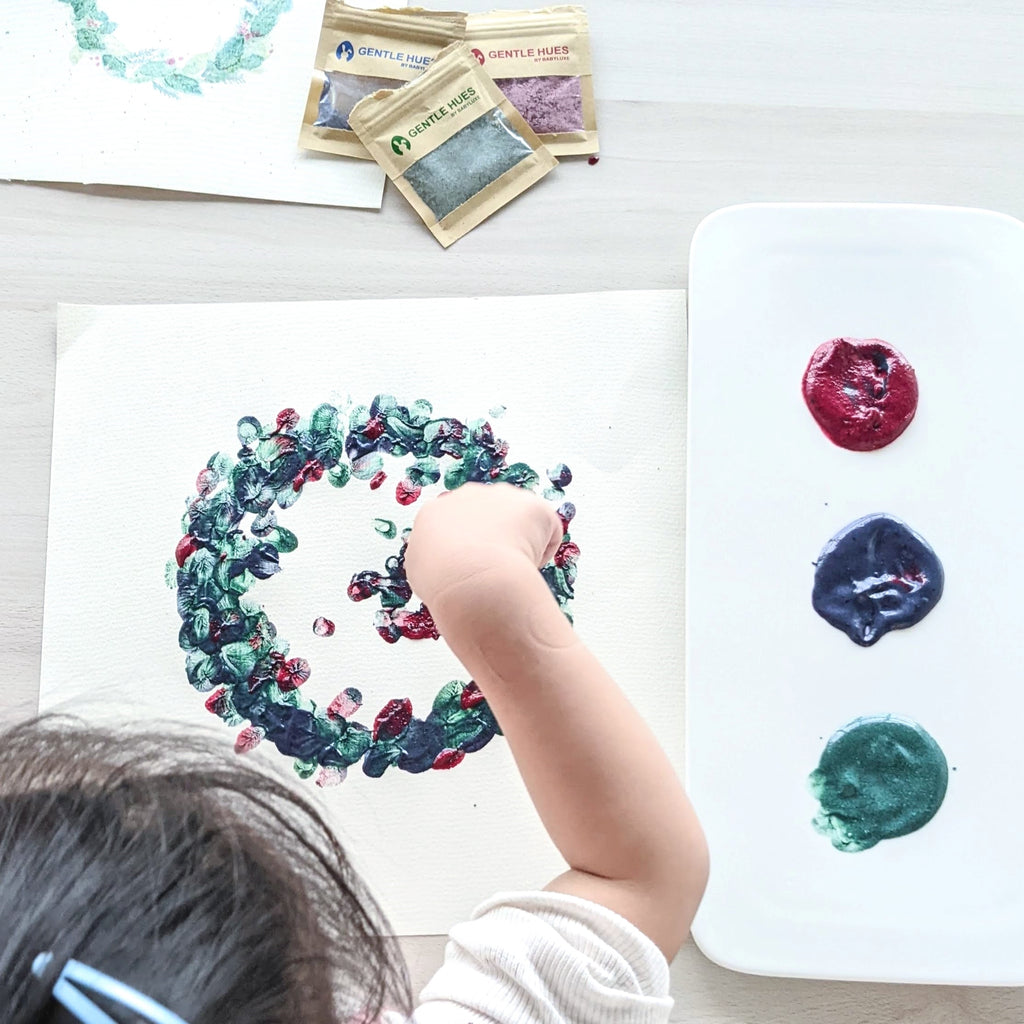 There are many benefits to babies' finger painting at all ages, and they can start with this fun activity from as young as 6 months old. This is the stage when their attention span grows enough to engage in an activity.
At this age, babies are learning about so many new and different things, such as textures, colors, different senses, and so much more. Giving your baby some finger paint is a great and fun way to help them learn.
You can help your baby engage with this activity by moving their little hands and fingers for them and showing them what to do by dunking their fingers in the paint, letting them feel around, and then placing their fingers on a piece of paper.
They may not start copying what you are doing on their own yet, but the more you do it, the more they will start to realize what to do, and in the months to come, they will start being able to make a few masterpieces of their own.
Benefits of baby finger paint from such a young age are:
Developing fine motor skills by strengthening muscles in their little hands and fingers.
Learning colours and experiencing with their eyes and hands when mixing different colours together
Stimulating mind, creativity and imagination
Gentle Hues Kids Finger Paint is designed with babies and young children in mind. We care enough to make sure that all ingredients that go into our kids finger paint will not cause any harm to your little one.
Here is more about Gentle Hues Kids Finger Paint:
 Washes off easily with soap and water, which is perfect for messy projects.
Made from all-natural food grade ingredients without any harmful chemicals and substances. Safe even if ingested, inhaled or get in contact with babies' and children's skin.
Free from common allergens like gluten, egg, nuts, dairy and soy.
The safest, cleanest & non-toxic paint you can find for babies' and children's use. Recommended for kids 0 to 5 years old.
More information on finger painting for babies and children & Credit: https://mommyandme.ae/is-finger-paint-safe-for-baby-a-guide-to-non-toxic-products/